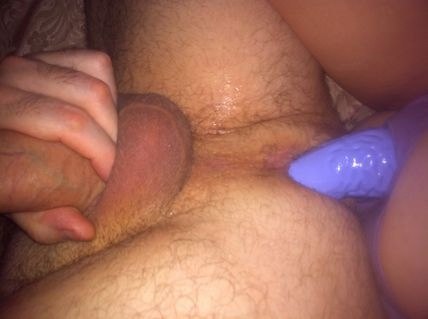 After the indulgence of the weekend away reality was stark and felt the absence of YSL's touch. We arranged to meet Wednesday and it was worth waiting for. I'd been cooking and made tapas for us and we got busy in the kitchen finishing of the dinner. He comes up behind me and kisses my neck, his hands trace my body, grabbing my thighs and then down to my ankles.
He clears the bench, I lift my dress and bend forward. I hear him unzip. He pushes inside me, both of us exhale and moan with the sheer pleasure of being connected again.
He fucks me hard, holding my breasts as he pounds me. His cock is so hard, it's pressing against my g spot and his balls are slapping against my cunt. He makes me cum and he pulls out, puts his cock away and kisses me before resuming making dinner as if it hadn't occurred.
When we've finished eating we are sat opposite ends of the sofa, his eyes adoring me, I lift my dress and expose my cunt. I start to rub my clit for him. It clearly arouses him, he removes his jeans and wanks himself as he watches me masturbate.
I'm soaked and close to cumming when he moves between my legs and penetrates me again.
We move to upstairs and he opens my legs as we lie on the bed. I love that action as he pushes my knees apart, taking ownership of my cunt. He gasps at how wet I am and moves between my thighs to lick me. He holds my lips apart and pauses, I feel exposed and so aroused by his actions.
His fingers inside and his mouth over my clit, I'm in heaven. My juices are literally flowing from me. He comments how wet i am. He moves from my cunt to push his fingers into my ass. He starts with a couple then another, another... I'm not sure how many or how far as I was distracted, I was crawling up the bed, I was at my limit and in the throws of cumming hard.
He held me tight as I lay shuddering with my juices flowing from me.
We head downstairs and curl up on the sofa together and watch some 'educational porn'. Both keen to learn more about using the strap on so we both get more from the experience. He has picked well. Various couples are experiencing giving the male anal pleasure, it's turning me on and YSL senses it, it feels like he is more turned on by my reactions to the porn than the porn which makes me feel so good and wanted. He moves behind me and spoons me with his cock buried deep inside me slowly fucking as we watch together. He takes me to climax then leads me upstairs.
It's my turn to fuck him.
He lies on the bed ready for me to spoon him, I cover my strap on in lube and position the tip ready to enter him. Pushing my hips forward I watch as he opens up for me. He takes half and we pause as he relaxes and accommodates my cock.
I push deeper and hold him close, connected but this time it's me inside him. I start to rhythmically fuck him, slow but deliberate thrusts. He wanks himself while I hold him and talk to him. Telling him how I'm inside him, I'm fucking him, how much he turns me on. He cums so hard it jets past both of our faces and hits the bedding, the force it was shot out of his cock was audible as it hit with a thud.
He pleasures me with his hand and mouth then holds me until we fall asleep. I sleep badly, too much on my mind to relax.
At 4am I need some water and I ask YSL to pass me the glass from his bedside. I sip and replace the glass on my side. As I put the glass down his cock enters me, his arms wrap around me and he comforts me with his words. He makes love to me, this wasn't fucking, so much care was felt as he penetrates me. After we have both cum he falls back asleep in my arms, my ass full of his cum.
Waking at 6 and fucks me hard in both holes in so many positions. We end up with me bent over the windowsill with him pounding me. I'm begging for his cum and he tells me to sit at the edge if the bed and he wanks as I suck him until he fills my throat.
We fall on the bed and cuddle before I have to leave for an important meeting. I don't want to leave, I want to stay in his arms all day.