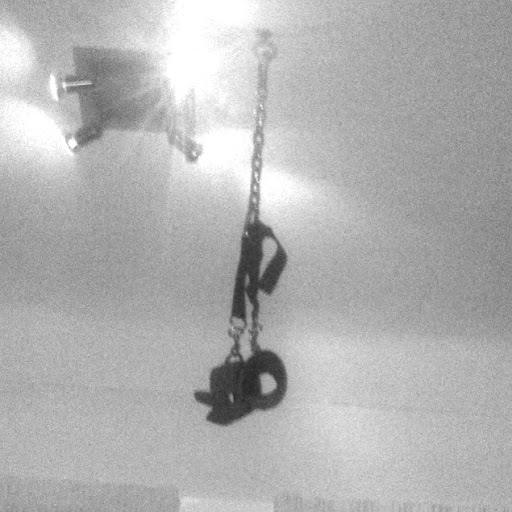 I'd joked I would be naked in bed waiting for him and decided that I would follow that through. I sent him a teasing picture and when he arrived home I was already snuggled under his duvet, wet and in need of him.
His face told me it was a good surprise as he lent in and kissed me. He bathed, made drinks then slipped in next to me, pulling me close to him, the feeling of him against me making me feel so good.
His hand wanders and cups my sex, he tells me in a moment he is going to part my legs and take his pleasure from licking my cunt, clearly indicating that this wasn't for me, but I know this was going to be heavenly.
He goes under the covers and parts my lips and licks slowly my exposed clit. I feel her swell and become more aroused, he locks his mouth around and sucks on her only releasing her to drink my juices as they flow from me.
An orgasm starts to build but he is in no hurry to let me cum and he slows down, I'm begging him not to stop as my thighs start to tremble and my climax rises through my cunt.
He doesn't stop, he pushed his fingers inside me and continues to lick, suck, slurp and drink me. Before long I start to cum again, he buries his face in the midst of my juices as I involuntarily shake as I cum hard.
As he appears from under the covers, his face is drenched and his cock is rigid he tells me that was just for his pleasure. I take his erect cock in my mouth and slowly adore every inch, enjoying the precum and the hardness, knowing licking me made him this aroused.
I lie back and kiss him, wanking his erect cock slowly while I tell him how much I want him, how much I want his cum on me, for him to show me how much he wants me by cumming now. He shoots his cum powerfully over my tummy and breasts, I take his hand and encourage him while still shuddering to rub it in.
We head to the kitchen and make supper, taking it straight back to bed with us, not a moment of the night was to be spent out of bed that didn't have to be.
When we finish supper he offers me a drink, he tells me I better have one as it will be a while before I get another. As I sip on my pepsi I hear him rustle about in the wardrobe, items are placed on the bed but I didn't dare look. I wanted the anticipation more. He sits next to me on the bed and buckles my new leather wrist restraints on me. On holiday we went to a bdsm club and he had used leather buckled restraints on me, the process of them being fastened had been so arousing and how secure, how definite they felt was surprisingly arousing. When we got back I had ordered some from Eden Fantasys and I was so pleased I had. This is the first time we had used them and they felt even better than the club ones, the nice soft fur lining held my wrists firm but kindly.
He checks I'm comfortable and tells me to stand up. He leads me to the centre of the room directly under the ceiling hook. He attaches a chain and a nylon restraint cord. He raises each arm and attaches me, tightening the cord so my arms were raised up and I was totally his. I gasp and shudder at the pure moment of him standing back and looking at me. His cock thickening and hardening as he gazes at me. He kisses me then lies back on the bed wanking himself.
The not being touched and being so exposed I could feel on every inch of me.
He moved to the edge of the bed, kissed my tummy and breasts then bit me hard on my bikini line. Instant goose bumps cover me and I feel my cunt ache with the intensity. He moves to the other side and does the same.
He stands and moves behind me, pressing his hard cock against my bottom, he pushes me forward, as far as the restraints will let me and he impales me with his cock. Making me watch in the mirror as he holds my hips and plunges into me. I'm so close to cumming and he fucks me harder, telling me to cover his cock in cum.
He pulls out and picks up the riding crop, starting with my bottom he taps gently, each tap increases in strength until the taps become a stinging whip. He alternates sides increasing intensity and telling me how well im doing. I can feel my juices trickle from me.
He moves round and starts cropping my tummy, it takes my breath away, the stinging is electrifying and has me squealing. He turns me so I'm in front of the mirror, he crops my breasts, instantly my nipples go hard and he immediately strikes them firmly. He continues to crop my breasts in turn, I instinctively try to cover my breast but I can do nothing but verbally protest as he pushes my limits. He drops the crop and pushes deep inside, he watches us in the mirror as he fucks me, I'm so totally his, I can do nothing but take him, his cock deep inside, his hands firmly grasping my hips, my arms restrained and unable to protest.
I cum again, so hard, he pulls out and jumps on the bed wanking his cock in my face, showing me just how hard the play was making him, I open my mouth but I'm not rewarded. He teases me, showing his arousal but not letting me have it. I'm begging for it with my eyes and mouth but he continues to tease me, I want him inside me again or at very least to taste his cum.
He picks up the riding crop again and goes to work on my bottom. He strikes me harder each time, I start to pull away as I get close to my limit. He tells me I need to take 2 more and I knew it was going to be harder than ever. The first strike lands, it stings, I can't say it hurt because it felt good and it would confuse your understanding, it was a delight, pain in such a desirable way, the next strike lands, I'm almost disappointed it's over, I can't take anymore but want so much more.
He unties me, slowly unbuckling my wrists and tells me to lie back on the bed. He kisses me and holds me tight as I quiver from the intensity. His cock is harder than I've ever seen it, he wanks it firmly as he kisses me. I hold my cunt open for him and ask for him to cum on it. Sat between my thighs he wanks himself furiously and covers my exposed clit as I had asked.
We review our new joint swingers profile and pick couples we want to play with together while snuggling up together. Predatory plan discussed and organised he starts rubbing my clit firmly and makes it clear I'm to cum for him. I'm a good girl and open my legs wide but the sensitivity of my clit makes me instinctively close them again. He forces them back apart and continues to manipulate my clit, it's so swollen I know he is wanking it like a small cock. I start to climax, you can here his hand suddenly squelch in my juices as I shudder in his arms, knowing I need to leave soon I beg for him to fill me with cum, I want to lie in bed at home at taste him later and in the morning. He tells me to get on all fours and slips inside before I'm fully in position his urgency to have his cock inside dictating the pace. He takes hold of my breasts to anchor himself and fucks me hard, I'm cumming again, I feel insatiable my cunt is aching for more as he fills me so deep with cum. We collapse together but I'm still aching for him but so aware the cropping has put me in a state no amont of fucking or cumming will fix and I'm due home.
He holds me tight and promises more on Wednesday, he tells me every cock that is hard in the club will be fucking me as he holds me, it doesn't help my arousal but leaves me aroused with a purpose.