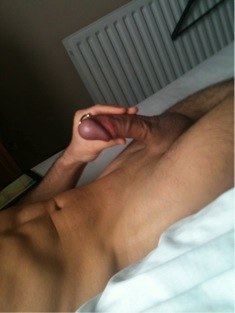 I was working in London last week and as soon as knew I was heading South i messaged him as we have been promising to meet up and do the tequilla!
I was working all day and headed to his place on the Tube, i was excited but hadnt realised how nervous until the train was drawing closer. He had been kind to offer a bed for the night and dinner with him and the family.
He was at the station awaiting my arrival, as ever I was chatting on the phone and was last to appear out of the staion. I recognised him instantly.
From that moment I felt so relaxed in the company of a good friend. Its funnmy how you can know so much about someone but really know nothing... we remedied that with the most wonderful evening of dinner (yum! have cooked it since I loved it that much) a few drinks and so much laughter. His family are great... The wife is an amzing woman, if I lived closer I would seek her friendship.
Once the small people went to bed we lounged and the talk turned to naughty conquests and fun predicaments we have ended up in. Whilst im submissive he knows about the time I tried having a sub.. I made him do my parents lawn with a ribbon on his cock just to save me doing it. then made him give me a foot massage and sent him home, we laughed so much.
I must confess at this point I wanted him to jump my bones!
It was late and a school night so we headed to bed. I lay awake for hours so aroused and masterbated at the thought of him coming in to see me. Wouldnt you knowing that beauty of a cock (and man was lay naked only feet away from you).
To add insult to injury I saw him naked heading to the shower in the morning and fuck me he has an arse that could crack walnuts!
I shall let him give the verdict on me...
but next time im in London Im looking him up! go see him at
http://outsidevanilla.blogspot.com