These are my answers to this weeks TMI, YSL also played and his answers which have me rather wet and aching for him are
HERE
.
What are your five (5) most memorable/amazing sexual moments?
You may simply list them or elaborate on why they were so memorable.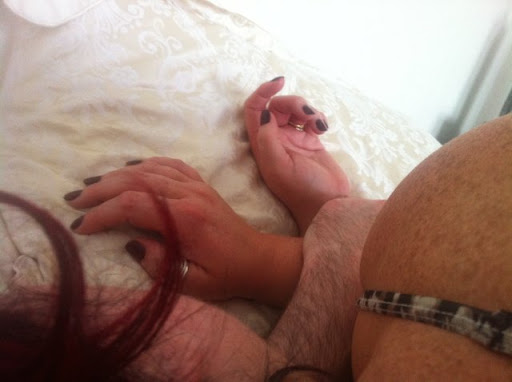 Picture is of the first time I stayed over at YSL's, he woke me fucking my arse and was inside me when he took this picture.
Sex with a complete stranger in a pitch black room while YSL held me.
Full erotic details HERE
.
First time I was fisted. I instantly squirted (which i had never done before) and i came so hard, I was in a state for ages after.
The first time YSL penetrated me, he had teased me for hours before he slammed inside. Naughty
details HERE
.
At a swingers club and it was the end of the night and YSL bent me over and fucked me hard until he came inside me. Just as I was about to move Ivan, a guy we had played with on many occasions who had been watching and was fully aware that YSL had just spilled his load walked up behind me, YSL nodded at Ivan and he slipped on a condom and fucked me until he came.
A 10some on the beach
(read details HERE
)
Bonus: What is one quality you appreciate in a lover? A large hard cock,
(Ok caring and open minded where close contenders)
Please take a second to drop me a vote for the Adult Blog Awards
Go see who else played at http://tmituesdayblog.wordpress.com