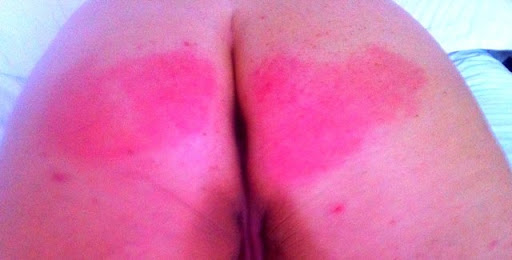 Back at YSL's place and he tells me to strip after holding me close, his hands tracing my curves and telling me how much he had enjoyed the night, he then tells me to bend over the sofa. He pushes his cock slowly deep inside me then fucks me so wonderfully. He pulls out, drops to his knees and licks me from clit to arse, tasting all my juices, then as he stands again he instantly penetrates me. As I get close to cumming he stops and licks me again, keep me close but making me ache for it. He fucks me hard again and I'm starting to cum, as I'm cumming I feel his intensity, I feel him swell and then he fills me with his cum. It takes my breath away feeling him cum inside me again, it is such a special thing for me knowing how YSL feels about me now he is willing to cum in my cunt.
We sit on the sofa and his cock is still ridged, I drop to my knees and enjoy slowly sucking and licking our cum off his cock, no intention if cumming just me enjoying his beautiful cock.
After cock, cocktails and a few nibbles we head upstairs to bed. He licks me and then lies behind me and we recount the nights pleasure as he masturbates me. I'm holding his cock as he tells me how much he enjoyed sharing me and sharing the women together.
Conversation moves on to the holiday, things he has seen before at Cap D'Agde, things that could happen between us, he pushes his fingers into my arse opening it up for his cock, it feels wonderful, I grab my glass dildo and push it into my cunt. Ysl fucks me harder and rubs my clit matching his rhythm. I cum but not enough, I'm so aroused I need to cum again and harder, he reaches out for the hitachi and I hold it against my clit as we talk about fucking in the sand dunes on holiday, that like tonight he will be holding me and inviting men to fuck me. I tell him I want to share a cock with him, I want him to feed a cock into me and to fist me and feel a cock inside me, wank it like he has wanked his own cock from my cunt while it's in my arse. I cum so hard I'm physically shaking and almost in tears it's so intense, all holes full but more importantly is how he fucks my mind until I could almost cum without him even touching me.
We fall asleep holding each other and we stir a few hours later both hungry to be close to each other, YSL's arms wrapped around me as he plants kisses all over my face, pressing his lips firmly to mine intermittently building the passion. He moves and his mouth locks around my left nipple, still holding me, he tells me he is going to spank me so I have a reminder of him. He moves to sit at the top of the bed, I know I'm to lay over his knee.
His spanks are firm, no build up, each one stinging perfectly taking my breath away. He trails a finger down my slit and he discovers I'm wet. The glass dildo from the night before is within reach of him as I discovered as the cold glass pushes inside me. He continues to spank me, each spank especially as it lands on the right cheek drives the dildo inside me. He tells me I have 4 more to take, I'm at that point I want him to never stop but can't take anymore. Each spank was perfectly executed, my skin felt his attention, my flesh tender. He tells me to lie face down and present my arse to him.
I place a couple of pillows under my hips and lie down. Before I've even drawn my next breath his tongue is inside me, pushing so deep, his fingers inside me, he is relentless in his licking and probing for what must be 20 minutes before he moves in to fuck me. His hands cup my breast as he pushes inside and fills me. Slow deliberate fucking, we are so close, our bodies could not create anymore contact points.
We talk of the sharing of the night before, how he had enjoyed watching me be fucked and likewise I'd enjoyed watching him pleasure other women. I'm getting close to cumming and I try to hold back, i want to cum together but it's too late I can't stop myself. I start to cum hard on his cock and I feel him swell and harder as I do, my climax is rewarded with a hot jet of YSL's seed, he holds me tight as he shudders. We embrace and kiss before YSL prepares croissants and fresh coffee and invites me to join him in the bath, could a morning be more perfect?