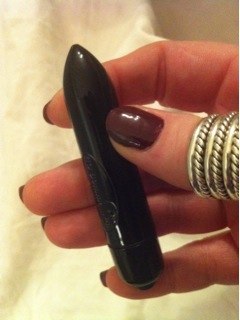 Nobody kissed me
Nobody fucked me
12 orgasms (3gifted to myself)
1 man spanked me
1 man made me gush and squirt as he fisted me
1new bullet, 3 speeds from http://www.annsummers.com/webapp/wcs/stores/servlet/productdisplay_et!letc~ev!10201||et!letc~ev!44426||_40151_-1_10201_76644_10001_
1 man let me down (bastard!)
1 man told me I was beautiful just because he wanted too
Bought some new sexy undies, hopefully have good reason to wear them soon with my new heels.
I've rejoined www.illicitencounters.com and have been enjoying a mans attention, we are meeting for drinks tomorrow after work, worried he won't fancy me in the flesh buy I've got nothing too loose.
Worst chat up approach this week has too be:
"yo whats up,, looking all sexy and wanting some black meat,, u wana bring that tight white pussy here and ride my big black cock? x"
At least it made me laugh!
Been a while since I had full sex and even longer since I've made love. Need to remedy this asap.
3people like my OHNT (I don't think you can tell it's me this week)
14 People liked my HNT I think it had the most views of any of my hnt's ever!
Fingers crossed drinks go well tomorrow